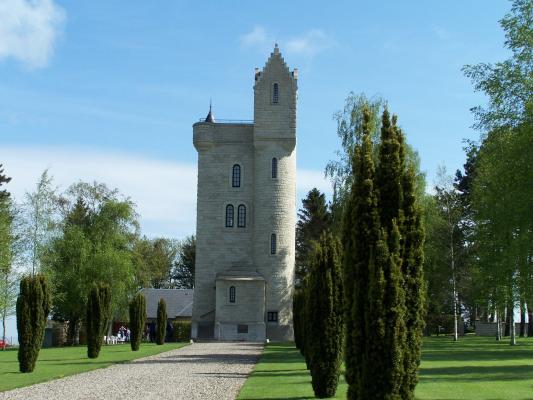 The Tower stands some 70 feet tall and is a lasting tribute to the men of Ulster who gave their lives during the First World War. It was one of the first Memorials to be erected on the Western Front and commemorates the men of the 36th Ulster Division and all those from Ulster who served.
Its position on the battlefield is a permanent reminder of the Division's heroic charge at the Battle of the Somme on the opening day of that great offensive.
The memorial is a very close copy of Helen's Tower which stands in the grounds of the Clandeboye Estate, near Bangor, County Down, Northern Ireland where many of the men of the Ulster Division trained before moving to England and then France early in 1916.
The Tower and a small cafe nearby is staffed by members of the Somme Association, which is based in Belfast.