Canadian Tour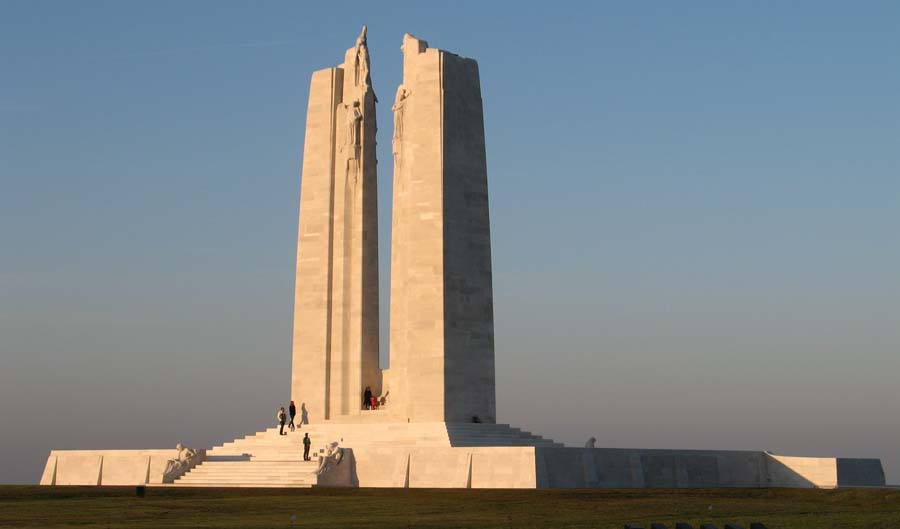 The first Canadian troops arrived in France in December 1914 in the largest convoy ever to cross the Atlantic. Respected and feared by the ennemy their courage led to Victory in the Battle of Vimy Ridge which later became the marker of Canadian nationhood and identity.
In this tour we will visit the «Canadian National Vimy Memorial» and the battlefield on which it stands. Walk in the trenches, use one of the tunnels dug before the battle and see what happened here between the 9th and 12th of April 1917.

After the visit You have the choice of a few options such as:
The Neuville st Vaast the largest German Cemetery
The Cabaret Rouge British cemetry in Souchez
The Notre Dame de Lorette the world's largest French Military Cemetery
The Wellington Quarry in Arras
The Museum Lens 14-18 in Souchez.